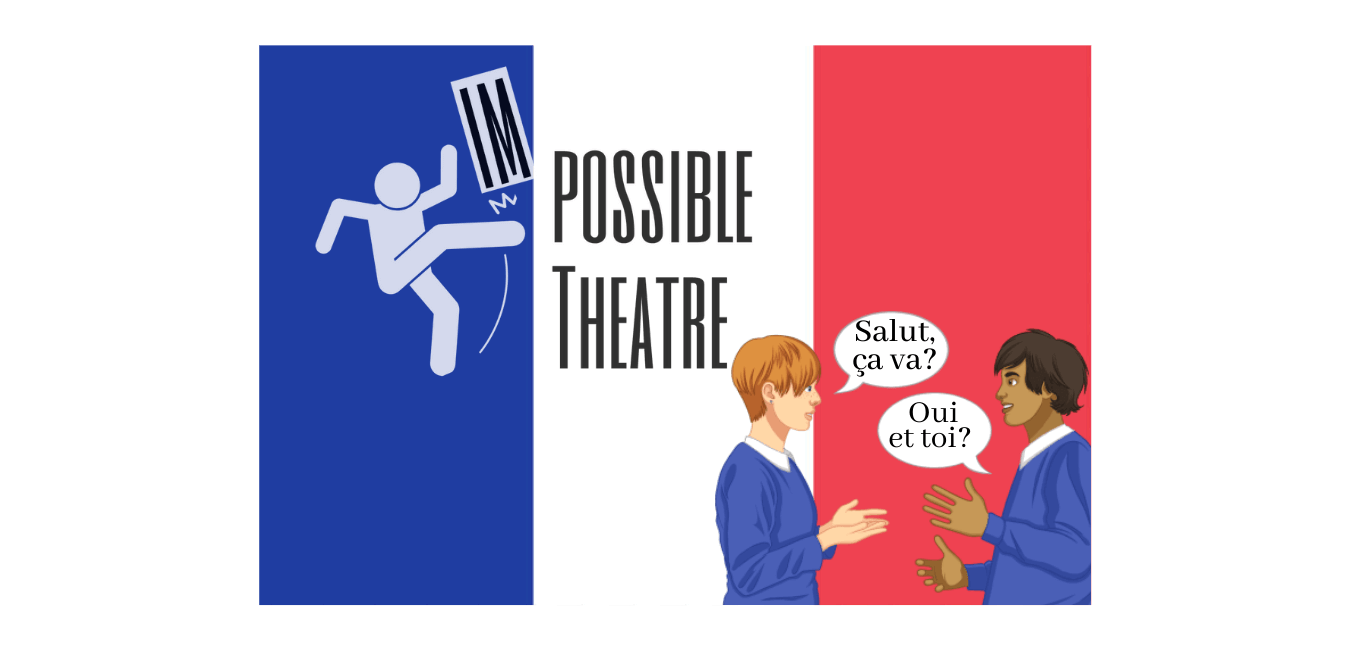 Impossible Theatre
is excited to present to schools a variety of improv shows suitable for children and teenagers. These performances are here to help learners to build up their confidence in French and to learn this language in the most entertaining possible way:
For Saturday FLAM schools with pupils who have French Native speakers parents:
We are coming with a 45min improv show in French where children will be able to participate and create alongside the actors. Our shows can be purely entertaining or can be educative. You can tell us which subject (Louis XIV, Charles Perrault's fairy tales) you would like us to work on with the young audience.
For Primary and Secondary English schools:
We are proposing a funny way to learn French as a foreign language. An immersive improv French show where pupils will have to act and speak in French with the actors. We offer to teachers the opportunity to team up with the company and to tell us which theme they would like the pupils to work on. Lessons and vocabulary sheets can be provided two weeks before the date of the show.
Contact us for informations on fees and payment.